US House of Representatives votes in favour of Blockchain
3 min read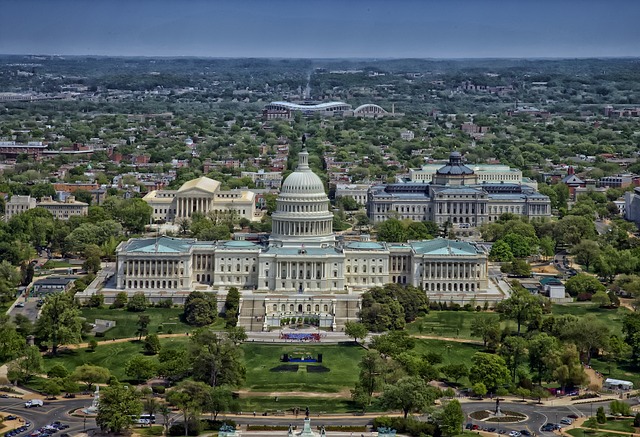 The US House of Representatives has voted in favour of resolution H. Res. 835. Expressing the sense of the House of Representatives that the United States should adopt a national policy for technology to promote consumers' access to financial tools and online commerce to promote economic growth and consumer empowerment, under suspension of the rules. The resolution was introduced on July 14, 2016 by Rep. Adam Kinzinger (R-IL) and was referred to the Committee on Energy and Commerce.
Res. 835 includes the following resolved clauses:
the United States should develop a national policy to encourage the development of tools for consumers to learn and protect their assets in a way that maximizes the promise customized, connected devices hold to empower consumers, foster future economic growth, create new commerce and new markets;
the United States should prioritize accelerating the development of alternative technologies that support transparency, security, and authentication in a way that recognizes their benefits, allows for future innovation, and responsibly protects consumers' personal information;
the United States should recognize that technology experts can play an important role in the future development of consumer-facing technology applications for manufacturing, automobiles, telecommunications, tourism, health care, energy, and general commerce;
the United States should support further innovation, and economic growth, and ensure cybersecurity, and the protection of consumer privacy; and
innovators in technology, manufacturing, automobiles, telecommunications, tourism, health care, and energy industries should commit to improving the quality of life for future generations by developing safe and consumer protective, new technology aimed at improving consumers' access to commerce.
The press release of the House of Representatives stated further that the United States is the world leader in software development and technology creation. New technology solutions have the potential to improve consumers' ability to control their economic well-being, encourage financial literacy, and improve their knowledge base and increase their options to manage their finances and engage in commerce.
While financial technology has created new opportunities for 24.8 million underbanked households in the United States and the growth in use of mobile devices and deployment of broadband access has increased commerce and job growth, challenges have arisen.  Identify theft is a developing concern for millions of Americans and cyberattacks against domestic and international financial institutions are continuing at an alarming pace.
Emerging payment options and blockchain technology have the potential to improve security and fundamentally change the manner in which trust and security are established in online transactions.
The statement and related information can be found here.