The new RegTech Directory is out – your guide to the industry!
2 min read
Welcome to the PlanetCompliance RegTech Directory, your guide to the industry!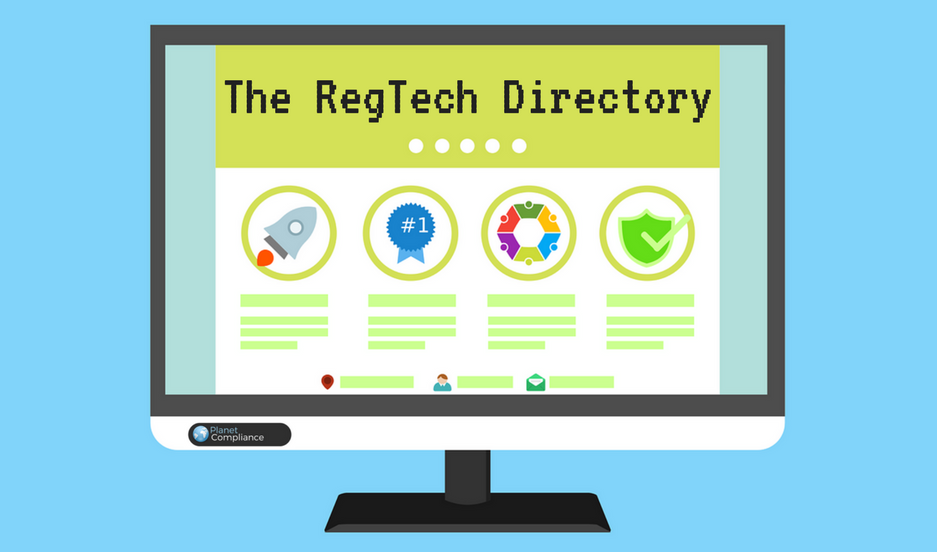 When we first first launched, the Planet Compliance RegTech Directory in autumn 2016 we didn't expect it to be such a success, but like RegTech itself it has quickly become immensely popular. We're grateful for all the feedback we got and praise for our hard work, but thanks to the fast evolution of the sector it is time for an update to our first edition. Not only do we want to include the many other RegTechs we've discovered in the meantime, but also make it more accessible and easier to keep updated as we are sure that the industry will continue as fast as it has it the past months.
Our objective is to present you with the most comprehensive compilation of RegTechs and their solutions, basically a Who's Who in the sector, an invaluable source of information for investors, a buyer's guide for financial institution and the definite reference for everyone interested in RegTech with more than 300 firms!
Thanks to the Directory you can easily source and establish contact with the service you require or interested in. So, whether you are looking for a RegTech firm that can help you with your reporting obligation, streamline KYC process, improve Monitoring or facilitate Legal & Regulatory Analysis, the PlanetCompliance RegTech Directory will give you suitable options. Also, if you need any further help with choosing the right partner for your business or any other questions, please do not hesitate to contact us at info@planetcompliance.com ! Obviously, you can also get in touch if you think your firm should be listed on our Directory, it is free for all qualifying RegTechs, with no hidden costs and we won't use your data for advertising or commercial messaging for any 3rd party services!
But without further ado, the new PlanetCompliance RegTech Directory