The new European Rules for Crowdfunding
5 min read
The Commission has published an Action Plans on Sustainable Finance, FinTech and a proposal for a Regulation on Crowdfunding that wants keep Europe at the peak of global innovation and competition. The new European Crowdfunding Rules want to create a level playing field across the Union and finally help this form of financing to fulfil its potential, but various risks remain.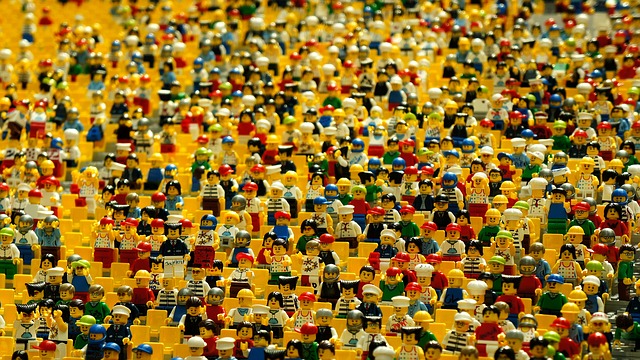 A few years ago, crowdfunding was all the craze: seen as a valid alternative to bring much required fundraising to start-ups and a way to allow everyone to invest in the next Google or Facebook. While platforms around the globe have managed to raise not insignificant funds in early-stage investments the sector has encountered several obstacles, for example, in the form of regulation, especially in the EU. It's normal that regulators need some time to adapt to the challenges of financial innovation and determine a response. So it was clear from the start that it wouldn't take long until lawmakers would react and put some rules into place that would govern crowdfunding and protect investors in their respective countries. Unfortunately, this has resulted in a somewhat uneven playing field across countries and the need for authorisation based on these differing rules if a company decided to offer their services in more than one jurisdiction. This in turn can have severe financial consequences for both the platform and the start-up: For instance, a project may be very promising but having to limit it to a national market because the platform running the project only allows investors from that are nationals of the country where the platform is based, could mean that the required funds cannot be collected. Extending it to other jurisdictions though in the "best" case scenario results in running multiple campaigns at the same time. For those that have gone through the arduous process of running a crowdfunding campaign, it is clear that it is simply not possible unless you have close to limitless resources at your disposal (something that start-ups usually don't). Other than the practical aspects of managing a campaign – the liaising with investors, the constant interaction with the public, while having to focus on everyday business at the same time, too – there could well be regulatory obstacles to overcome.
Despite various initiatives to harmonise the single market in the European Union, as of today crowdfunding is still regulated on a national level rather than on the EU level. As part of its new EU fintech action plan, the European Commission has published its plans for new rules that aim to harmonise crowdfunding. The Commission acknowledges that access to finance remains difficult for innovative companies, start-ups and other unlisted firms. As part of the Commission's priority of establishing a Capital Market Union (CMU), the Brussels based institution wants to help these firms that rely heavily on expensive financing options, which were and still are the most affected by the global financial crisis and the resulting drying-up of bank lending.
It is therefore all the more important to provide them with more options and crowdfunding certainly has the potential to address this need, but as pointed out above, the operational and compliance costs make it difficult to achieve this on a commercially viable basis. As Commission Vice-President Dombrovskis in his speech on the Action Plans on Sustainable Finance, FinTech and a proposal for a Regulation on Crowdfunding pointed out, "an EU license for crowdfunding would allow both lending and investment-based crowdfunding platforms to operate across the EU based on a single authorisation, and without complying with 28 different sets of requirements. This would help them to scale up. That way, they could offer more choice for investors, and more opportunities for entrepreneurs to attract funding across the EU."
Despite the Commission's good intention a word of warning might be necessary though: The risk of smothering regulation is still all too familiar for those involved in the sector as can be seen from the consequences of the Italian regulation on equity crowdfunding. Italy was the first EU member state to move and introduce specific rules in in June 2013 with catastrophic results: in the three years following its introduction, Italian start-ups managed to raise a mere €5.5 million in investments. The Italian lawmakers have since issued several amendments of the original rules to tweak and make them work for a country much in need of additional financing for its struggling small and medium sized companies. Alas, the results are still underperforming in comparison to other jurisdiction, in particular the UK.
It seems though that the Commission has been listening and in response to the consultation it had run last year, it appreciates this risk. As a result, it has also issued a proposal for a MiFID II amendment that would exempt crowdfunding service providers from the obligations under the Directive, making life significantly easier for them.
What remains to be seen, however, how long it will take the various parties in the European law-making process to find a common denominator. One can only hope that it will not take the epic proportions of other recent regulatory initiatives, as the industry would clearly benefit from common regulatory framework to realize its full potential.