Cookie Consent Management Platform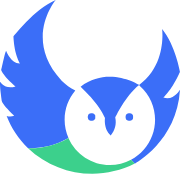 Market-leading, Cookie Consent Management Solution enables you to implement a Cookie Banner that is compliant with GDPR, PECR & CCPA on your website within a few clicks.
See Consent Management Platform is a solution for a website that aids in gathering and handling the personal information of users. In compliance with GDPR, PECR, CCPA, and LGPD laws.
• It enables you to monitor, track and give a response to the data subject's request.
•Records consent preferences.
Categories:

Data Compliance
Industries Served:

Asset Managers
,
Banking
,
Brokerages
,
Capital Markets
,
E-Commerce
,
Education
,
Financial Institutions
,
FinTech
,
Gambling
,
Gaming
,
Government
,
Healthcare
,
Insurance
,
Law Firms
,
Others
,
Technology
,
Telcoms
Deployment(s):

SAAS (Cloud & web-based)
Office Location(s):

United Kingdom
Dathena's AI-powered sensitive data discovery and protection platform enables industry-best protection of your personal and business critical data to help you easily mitigate...
Read More