Cookie Consent Management Platform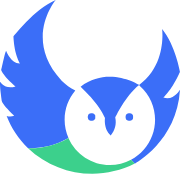 Market-leading, Cookie Consent Management Solution enables you to implement a Cookie Banner that is compliant with GDPR, PECR & CCPA on your website within a few clicks.
See Consent Management Platform is a solution for a website that aids in gathering and handling the personal information of users. In compliance with GDPR, PECR, CCPA, and LGPD laws.
• It enables you to monitor, track and give a response to the data subject's request.
•Records consent preferences.
Categories:

Data Compliance
Industries Served:

Asset Managers
,
Banking
,
Brokerages
,
Capital Markets
,
E-Commerce
,
Education
,
Financial Institutions
,
FinTech
,
Gambling
,
Gaming
,
Government
,
Healthcare
,
Insurance
,
Law Firms
,
Others
,
Technology
,
Telcoms
Deployment(s):

SAAS (Cloud & web-based)
Office Location(s):

United Kingdom
Presults is a leading provider of messaging compliance, archiving, and discovery for registered advisers. The Presults self-regulating platform drastically reduces compliance risk...
Read More
eXate streamlines, automates and simplifies the processes of storing, interpreting and extracting value from data assets. The eXate platform is modelled off the highly successful...
Read More
Corizance is re-shaping legacy and silo non-financial risk management across high-risk industries using connected risk management platform and approach.