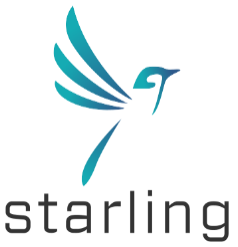 Culture and conduct risk remains a key driver of fines and customer remuneration costs. Yet while technology has automated many management activities, tracking behaviors that drive misconduct risk remains a hands-on management problem.
Banks have recognized the importance of accountability, collaboration, challenge, and strong risk cultures. However, available tools don't produce reliable behavioral metrics that give management insight into the root causes of misconduct and operational risk.
Starling analyzes non-invasive internal company datasets to deliver 'Precision Management'. The platform provides users with Predictive Behavioral Analytics and intuitively actionable and explainable Behavioral Indicators that forecast mission critical performance outcomes. This allows managers to design and monitor proactive interventions to manage culture and conduct risk at scale, at lower cost, and with foresight.
Categories:

Risk Management
Industries Served:

Banking
Deployment(s):

SAAS (Cloud & web-based)
Office Location(s):

United States
Kerberos Compliance is one of the leading providers of digital solutions in the field of money laundering prevention in Germany. We provide simple, affordable, and actionable...
Read More