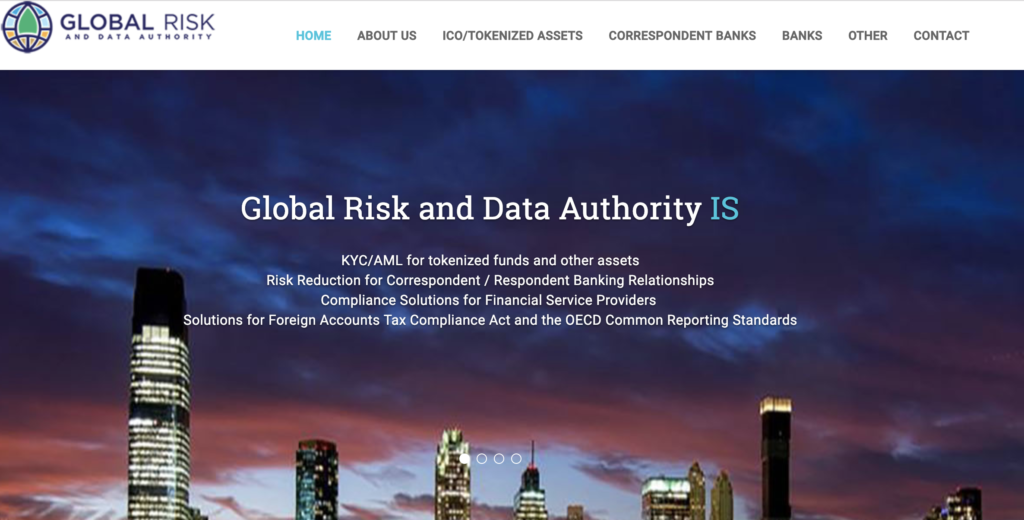 What can you tell us about your company and your products & services?
GRADA provides automated solution for entities who wish to collect, verify, authenticate, rate and monitor' primarily for financial institution who require AML/CFT solutions requiring KYC of both individuals and entities all the way down to the Ultimate Beneficial Owner (UBO), real time sanctions checks, monitoring of transactions and automated compliance filings for FATCA/CRS and other requirements.
How came you up with the idea and what drives you?
The ongoing de-risking of banks throughout the world was the result of a lack of trust and significant "fines" which relegated certain relationships unprofitable. Additionally, as new methods of transacting such as the use of blockchain and or cryptocurrencies, there was a need for a solution that fit both world.
What is it that makes your company different from others?
The ability to automatically gather information on individual and entities in a GDPR manner, all the way down to the UBO and then risk rate them and monitor them in real time.
Where are you based?
We have offices in Vancouver, BC; Washington, DC and Camana Bay, Cayman Islands.
When was the company launched?
2016
What traction have you made? Can you tell us about your biggest achievements so far?
We have been successful integrating multiple languages (including those with non-Latin characters) so that collection and authentication is consistent in all jurisdictions.
What advice could you give to other entrepreneurs and start-ups?
Make sure there is a business need rather than a technology need.
What can you tell us about your team?
The founders are professionals from the legal, compliance, accounting and technology spaces. By understanding the needs in the creation of the business and technology, we have been able to develop cutting edge capabilities
What's next for your company?
Scaling into much larger organizations. Goal is to have a customer in every country
How do potential customers and investors get in touch with you?
www.grada.io OR btaylor@grada.io


---
"The Business Spotlight on…" is a new section at PlanetCompliance that looks at the companies active in the sectors we cover, tells their stories and introduces the solutions to give them a platform to show what they've got and who they are. If you want to know more about how you can get featured in this section, contact us at launch@planetcompliance.comor on Twitter at @PlanetComplianc

---