An overview of the Top RegTech Events in 2019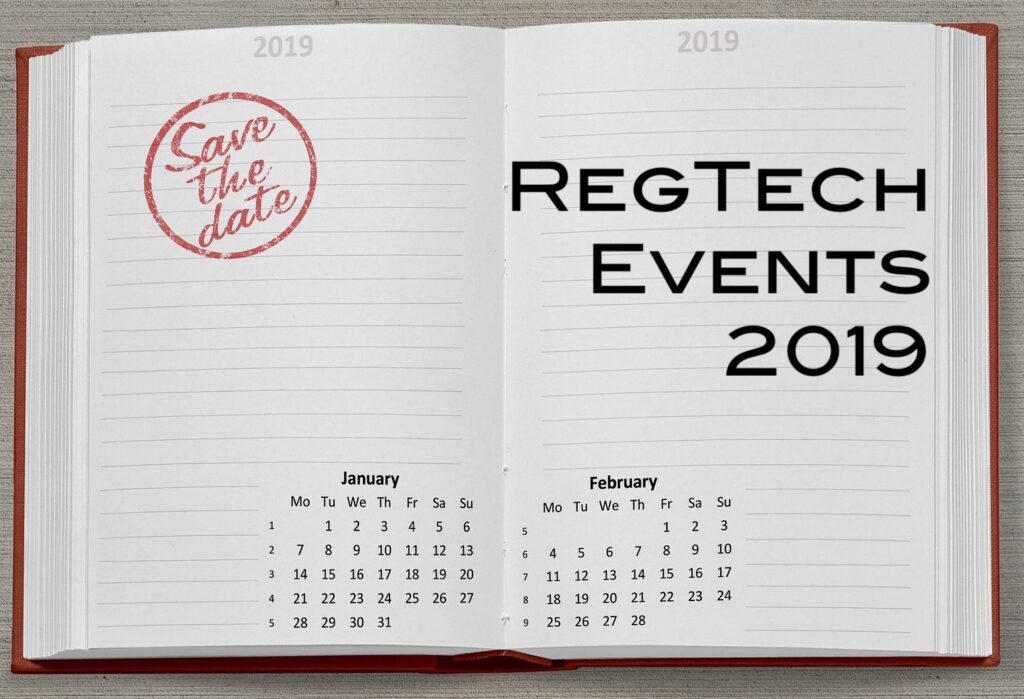 It's been another great year for RegTech and we at Planet Compliance had the pleasure of being at several top-notch conferences and events. With the New Year around the corner, it's time to prepare for 2019 and already several very interesting events have been confirmed while the organisation of others is under way. Here is our overview of some of the top events (in chronological order, but you can sort, filter or search it):
Please note that some of the events take place over several days, but in order to keep it in this format we have listed only the first day of each event or conference. Check out the hosts' websites of the events for more information.